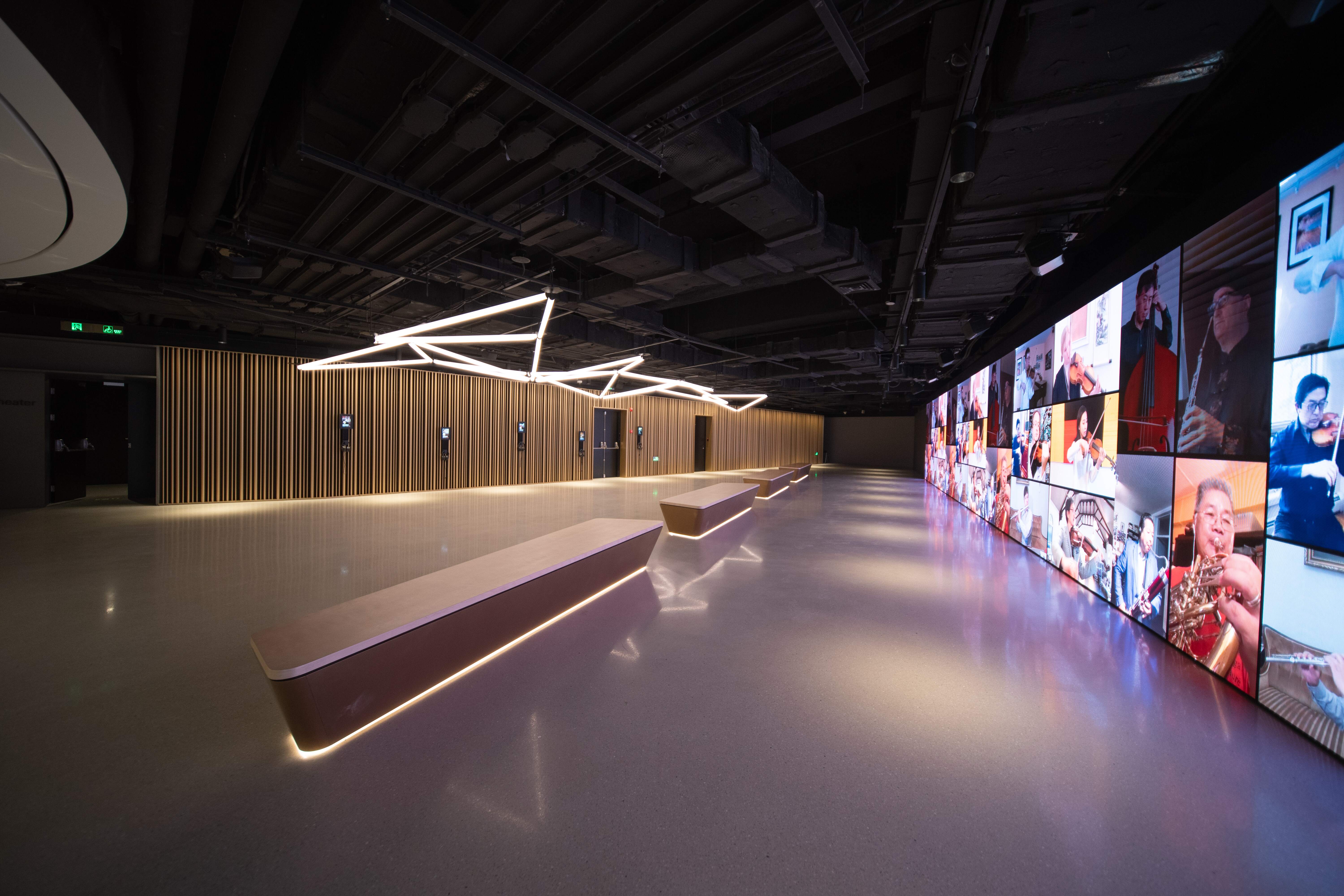 Juilliard Imagination in Tianjin (China)
Das Teilprojekt ZM4 wurde von der Juilliard School of Music eingeladen, zusammen mit Sony China an der Gestaltung der Juilliard Imagination mitzuwirken, die im neuen Gebäude der chinesischen Zweigstelle in Tianjin gezeigt werden wird. Dabei handelt es sich um ein interaktives System bestehend aus einem Touch Device mit virtueller Klaviertastatur und einem großen Display. Besucher können auf der Tastatur Musik einspielen und dank der im  Stage_2.0-Projekt entwickelten Software MaxScore als fertige Partitur betrachten sowie als MIDI Datei mit nach Hause nehmen.
Projektmitwirkende sind unter anderem Prof. Dr. Georg Hajdu, Dr. Gottfried (beide HfMT Hamburg), Prof. Dr. Joseph Polisi (Juilliard and Tianjin Juilliard) und Mitarbeitende von Sony China.