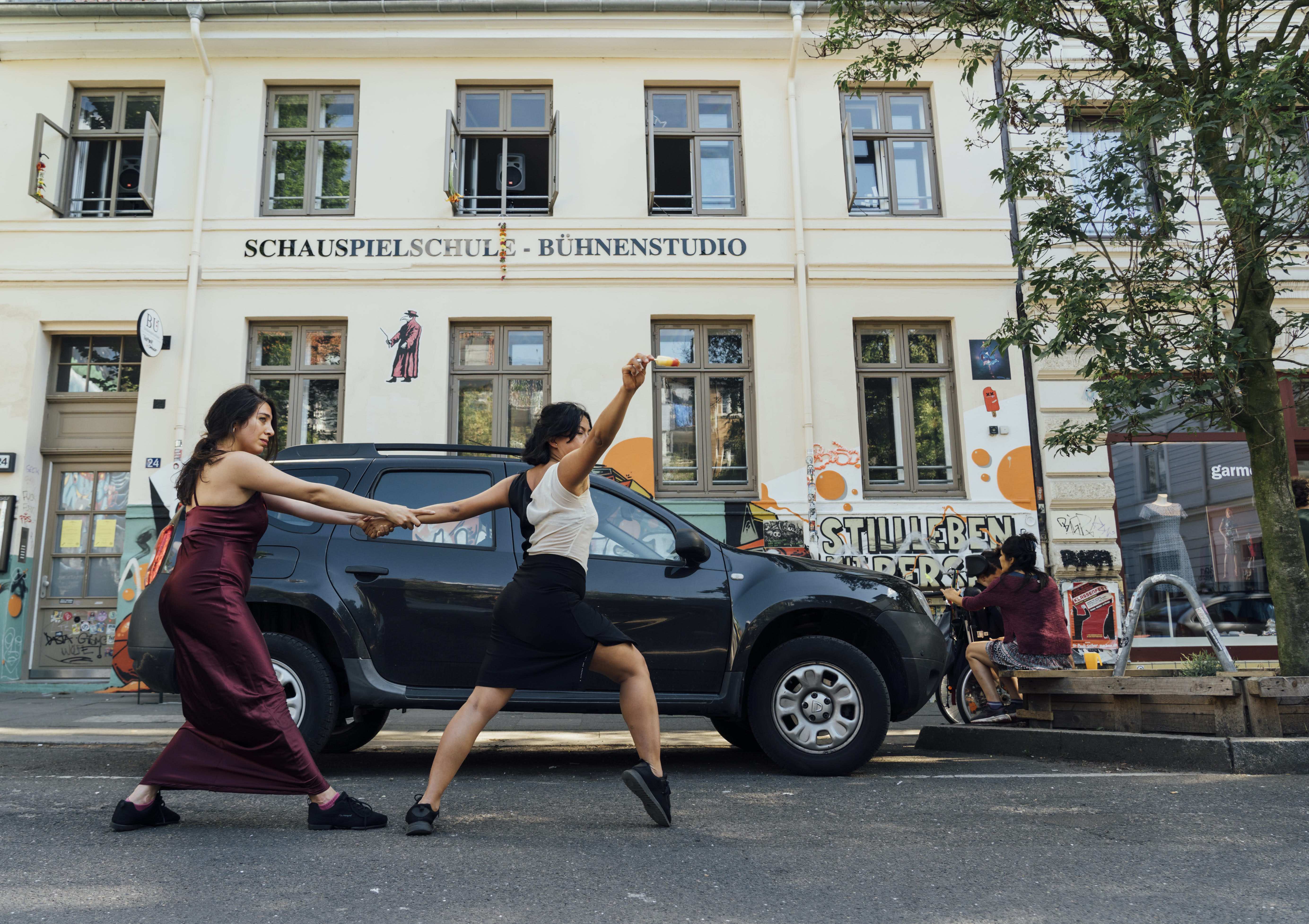 Dr. sc. mus.: Karo-Remix
Karo-Remix is a music intervention based on improvisations between neighbors from the  Karolinenviertel in Hamburg and composer Carlos Andrés Rico (aka Arepabahn). It is about how  living in the neighborhood influences who we are as people. Aside from a positive message, it's  about raising awareness of the importance of connecting with the place where we live in.
The premiere of Karo Remix took place on 3.07.2021 in the form of music intervention in the  public space. On this day the music was played simultaneously from different loudspeakers of different apartments and stores in the Markstraße and Glashüttenstraße. In addition, several neighbors walked through the streets carrying loudspeakers that played the music simultaneously. To make things more alive, four performers, four musicians and one painter were invited to interact with the music and the passersby in the streets.
Karo-Remix as music album on Bandcamp: